Dive Courses
From beginner through to professional
Experienced friendly instructors
Courses for both disabled and able-bodied divers
One-to-one tuition available
Multi agency qualified instructors
20+ years of working with disabled divers
Internationally recognised qualifications
All scuba equipment is supplied
Subsidised course pricing
Accessible pool
Warm and friendly atmosphere
The instructors at The Scuba Trust believe in training Divers who are comfortable in the underwater environment rather than just ticking boxes or card collecting.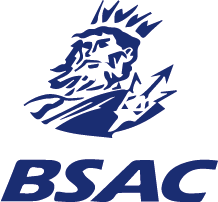 Discovery Diver
Discovery Diver might be the right choice for you, particularly if you expect to go scuba diving primarily with a dive guide. This course is an intermediate step for earning an Ocean Diver qualification if that's your ultimate goal.
BSAC Ocean Diver
If you're keen to learn to dive, the BSAC's Ocean Diver course is the place to start. This entry-level open water diver qualification will equip you with the core skills to dive to a maximum of 20 metres in open water, in the UK and abroad.
BSAC Sports Diver
If you are an Ocean Diver who wants to do more, the Sports Diver course will give you the freedom to explore. Being a Sports Diver allows most people to do all the diving they want in the UK and abroad.
Qualified Sports Divers can dive buddied with another Sports Diver, in familiar locations and conditions, allowing you more freedom to explore. You can also support a Dive Manager as a competent assistant, the first step on the road to helping to organise diving within your club.
You can extend your experience by diving with someone qualified as a Dive Leader or above, under the supervision of a Dive Manager. You can also dive with an Ocean Diver, so long as you stay within conditions they have already encountered.
Dive Leader
As a Dive Leader you become an essential team member helping to organise activities at your BSAC club.
The training also prepares you to dive to depths of up to 50 metres in a range of challenging conditions, following a series of post-qualification depth progression dives.
To enrol on a Dive Leader course you must have successfully completed a Sport Diver course (or have equivalent certification from another recognised training agency) and be aged 14 years or older.
Sports Divers aged between 12 and 14 can complete the elements of Dive Leader training that do not require diving deeper than 20m.
Advanced Diver
Advanced Diver training is essential for Dive Leaders who want to organise diving to places they've not been before, or Open Water Instructors who want to become Advanced Instructors.
To enrol on an Advanced Diver course you must have already successfully completed a BSAC Dive Leader course (or have equivalent certification from another recognised training agency) and you must be at least 14 years old.
BSAC Skill Development Courses
BSAC's range of special interest courses is designed to ensure you get the very best out of your diving. SDCs are regularly held by Regional Coaching Teams, BSAC centres and can be staged in clubs.  Please ask for details.