The Scuba Trust DO NOT receive any government funding, the only way we can continue to  make a difference is from donations from people like you!
How to support The Scuba Trust and help change lives.
As with every charity, fundraising this year has been particularly difficult, and our annual cost for maintaining equipment and the van haven't reduced.
Give a one time gift.
Donations can be made through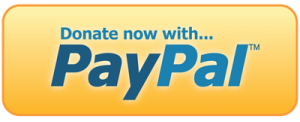 SponsorMe
Their are many other ways you can help support The Scuba Trust.
Regular gifts
Amazon
Did you know that Amazon.co.uk will make a donation for most purchases you make. For The Scuba Trust to benefit access Amazon via Amazon Smile and choose Scuba Trust as your charity, as we will receive a donation from most purchases.
Easyfunding
(We use the Charities Trust site rather than Just Giving as they take less commission and do not charge an annual fee to register.)
Don't forget to tick Gift Aid if you are a tax payer.
Through your employer
Does your employer use payroll-giving. Make a donation to Scuba Trust and you will receive tax relief.