Instructors, Divemasters / Dive Leaders and helpers are always welcome to observe and assist but please phone first. You can come along and lend a hand at a monthly try-dive session. We believe in "hands on" learning. You will initially act as an additional helper to an experienced Scuba Trust team working with disabled students. If you enjoy this, you will be welcome to help on a regular basis, dealing with a wide range of disabilities during Try-dives and diver training.
As much of our open water diving takes place overseas, Instructors and Buddies are always needed to help with training on such expeditions and there are few things more rewarding than helping someone else to enjoy that fantastic dive!
The Scuba Trust is run entirely by volunteers, without whom it would be impossible to do what we do. We are extremely thankful to each and every volunteer and we are constantly on the look out for new volunteers.
Become A Member
– every organisation needs members and The Scuba Trust is no exception to this. You don't need to become a member of the Scuba Trust to get involved, but the membership fee is nominal and helps with our operating expenses. You can download a membership form
here
Spread The Word – The Scuba Trust is all about introducing as many new people as possible to the thrill and freedom of scuba diving and you can help. Just tell everyone you know about what we do. If you are able to spare some time, we always need volunteers to assist at a few exhibitions and events we attend throughout the year.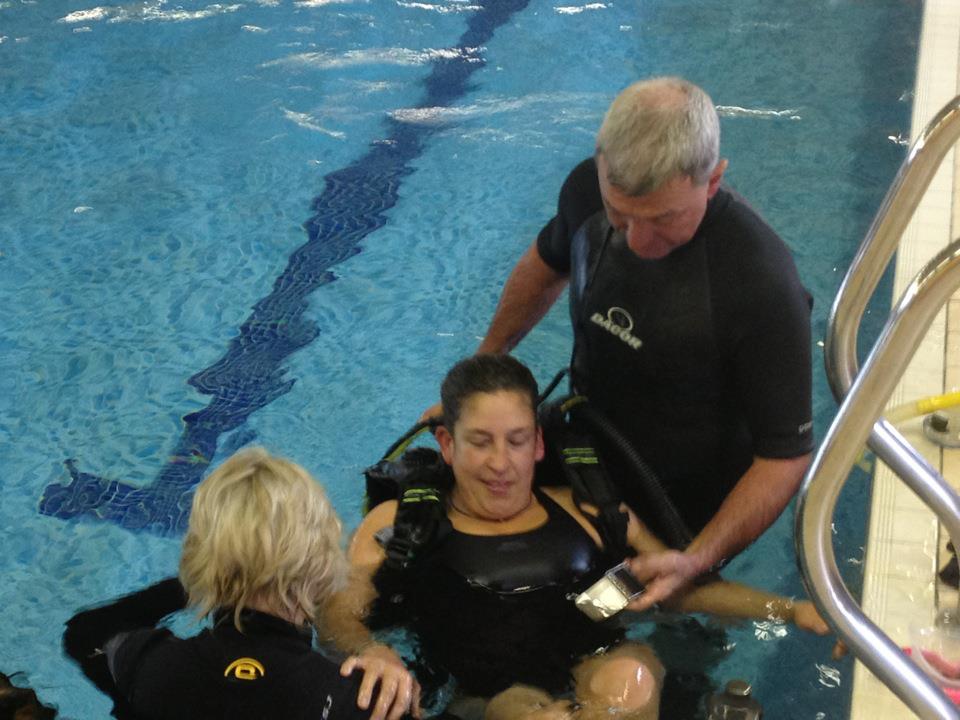 In-Water
We welcome instructors and certified teaching assistants who are in teaching status from any training agency regardless of whether or not 
you have any previous experience of working with disabilities.